September 20, 2023 at 5:07 pm | Updated September 20, 2023 at 7:10 pm | 3 min read
In the evolving field of agriculture, our tools can significantly influence the outcomes of our research and farming practices. Recently, a comparative study was undertaken to analyze the usability of the CID Bio-Science's CI-600 Root Imager against a more budget-friendly option, the Depstech ds450 endoscope. Here, we delve into the findings presented in a poster by Leslie Johnson from the University of Nebraska-Lincoln to help you make an informed decision.
Study Background
The study monitored various crops, including white clover, nitrogen mix, diversity mix, sunflower, and sorghum-sudan, focusing on interseeded and full-season cover crops. The root tubes were installed at a depth of 3 feet, and images were captured using both devices at different intervals to assess their performance.
CID Bio-Science's CI-600 Root Imager
Pros:
Equipped with software for meticulous root analysis
Research-quality imagery ensuring high precision
User-friendly interface promoting ease of use
High-resolution still images for detailed observations
Cons:
The meticulous process can be slower, allowing for the capture of high-quality images
Higher price point, reflecting its premium features and capabilities
Exclusive availability through the company, ensuring product authenticity and support
Requires specific tubes, fostering optimal compatibility and performance
Lacks video functionality, focusing on providing high-resolution still images
Depstech ds450 Endoscope
Pros:
Quick imaging process for efficient observations
Affordable, making it accessible for various users
Real-time imaging capabilities
Offers both video and still image functionalities
Portable, allowing for versatile use in different settings
Cons:
Lower resolution, yet sufficient for general observations
It can be challenging to maintain focus, requiring a steady hand during use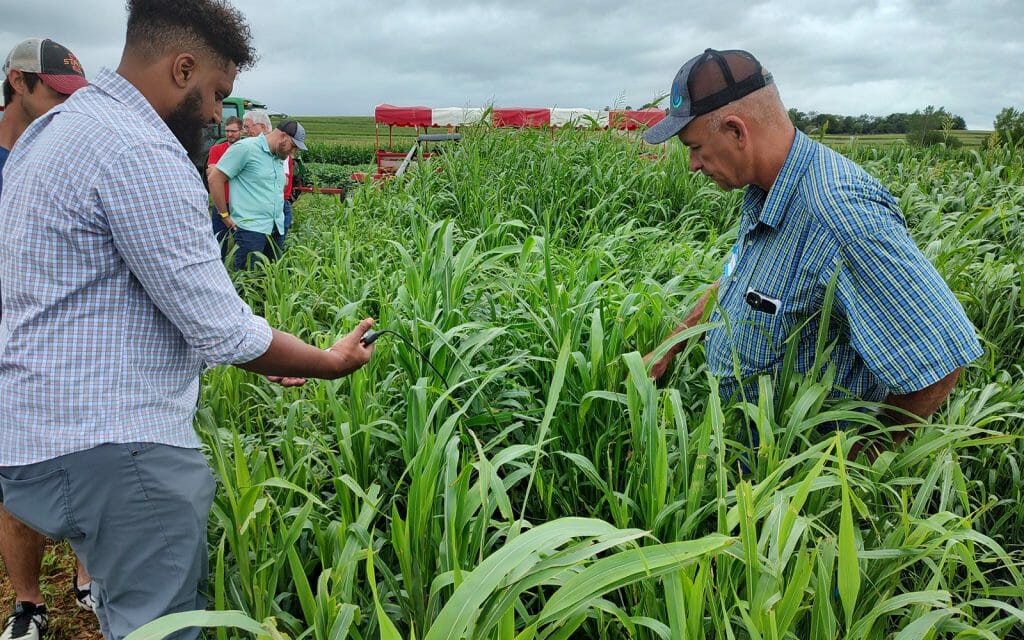 Both tools present unique advantages, catering to different needs and preferences. The CI-600 stands out for its research quality and high-resolution imagery, making it a preferred choice for many researchers needing detailed root analysis. On the other hand, the Depstech ds450 endoscope offers a quick and portable solution for real-time observations, suitable for on-the-go assessments.
As we forge ahead in the continuous journey of advancing root system research, the insights and experiences shared by our community are more valuable than ever. They not only guide us in refining our existing tools but also inspire the development of future innovations tailored to meet your diverse needs. At CID Bio-Science, we are committed to participating in your research journey, offering tools that align with various research objectives and budgetary considerations. We eagerly anticipate your feedback and experiences with our CI-600 Root Imager and other tools as we nurture a space of collaborative growth and shared expertise.
Request a quote for a CID Bio-Science Product
Pricing and all related materials will be sent directly to your inbox.