Your data through a new lens
The CID Bio-Science Plant Canopy Imager makes data collection a breeze, allowing you to focus on the metrics that matter.
Crop optimization
Measure vegetative spectral response, estimate plant nutrition, water requirements, and plant stress to enhance crop yields.
Forest productivity
LAI, PAR and sunflecks inform silviculture, forest restoration, and the optimization of yields and wood quality.
Environmental research
Use canopy data to develop a greater understanding of the impacts of climate change, and human activity on the natural world.
Download the Brochure
Work confidently, anytime, anywhere
The new Digital Plant Canopy Imager includes updated GPS accuracy with access to four different satellite constellations and the ability to interchange lens filters for even greater image accuracy.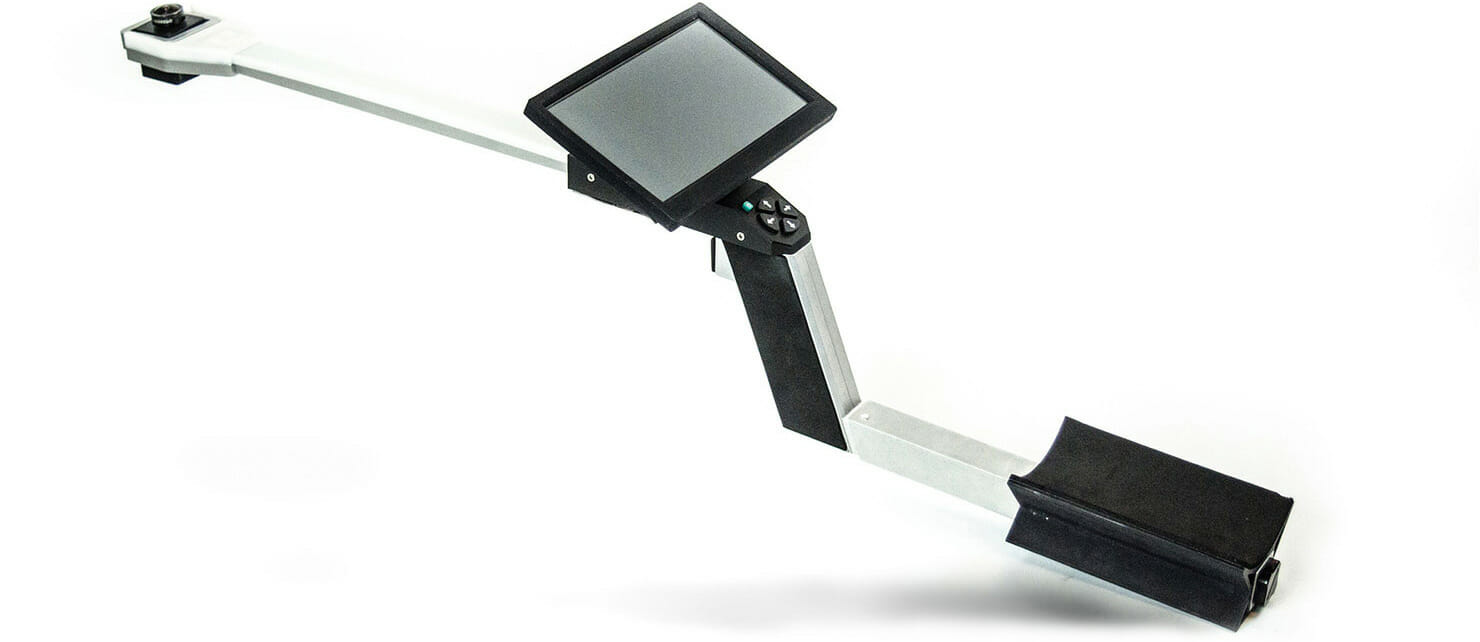 Self-leveling high-resolution camera
150° viewing angle with live-updating high-resolution fish-eye digital image acquisition. Digital color filters additionally allow the user to further distinguish between sky and plant.
PAR & Sunflecks measurement
Fully integrated ceptometer with 24 photodiodes to measure Sunflecks in the range of Photosynthetically Active Radiation.
Instant LAI analysis
On-board touchscreen for on-site analysis and evaluation of solar beam transmission coefficients or gap fractions for LAI analysis.
Easy location tracking
Internal compass and GPS ensure consistent, traceable measurements allowing for repeated measurements in the same location over the growing season.
Lightweight & portable
One-handed operation and durable, lightweight design allow for easy data capture in any location and field conditions.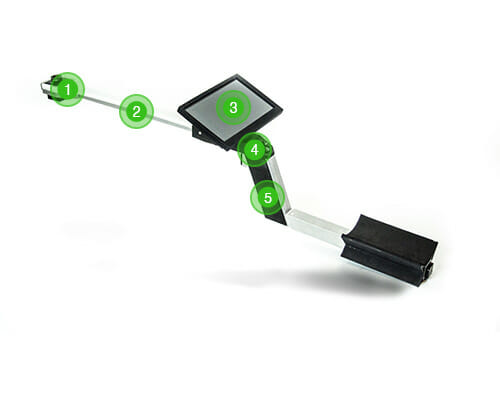 More than 230+ published
research papers
using LAI & canopy analysis
Effect of understory management on phenological responses of eastern black walnut on an alluvial Arkansas soil
Date: 2014
Publication: Agroforestry Systems
Author(s): Burner, D., Brauer, D., Pote, D., Snider, J.
Country:
Branch Area Index of Solitary Trees: Understanding Its Significance in Regulating Ecosystem Services
Date: 2015
Publication: Journal of Environmental Quality
Author(s): Sjöman, J.D., Hironsb, A., Sjöman, H.
Country:
Edge Effects, Invasion, and the Spatial Pattern of Herb-Layer Biodiversity in an Old-Growth Deciduous Forest Fragment
Date: 2015
Publication: Nature Areas Journal
Author(s): Chapman, J., Myers, A., Burky, A., McEwan, R.
Country:
Retrieve plant canopy data instantly for analysis
Instantaneous, in-field calculation
Single measurement for comprehensive data collection and instantaneous, in-field calculation with integrated software.
Integrated touch screen
On-board touch screen allows for WYSIWYG application, rapid analysis, and evaluation of measurements.
Self-leveling high-resolution camera
150° viewing angle with live-updating high-resolution fish-eye digital image. No above-canopy reference measurement required.
LAI, PAR, sunflecks
On-site evaluation of solar beam transmission coefficients or gap fractions and ceptometer with 24 photodiodes to measure Sunflecks in the range of Photosynthetically Active Radiation.
Measurement of any crop in any conditions
Measurements can be taken of virtually any crop or forest – low lying plant canopies up to forest canopy in overcast or full sun environments.
Location mapping, digital masking & more
Internal compass and GPS, digital masking, color filters, and user-selected number of zenith and azimuthal divisions give the user complete control over measurements.
What improvements were made with the latest product redesign?

Providing users with accurate measurements in an easy-to-use form factor are our primary goals. To achieve this objective, the Plant Canopy Imager went through a complete overhaul in 2018. Major improvements included the addition of an on-board touchscreen for easy measurement visualization and the combination of all device parts into one, easily hand-held device.
Is the CI-110 waterproof?

The CI-110 is not designed to be waterproof and should not be used underwater. The CI-110 is designed to be water-resistant. Use in light rain is fine, however, there are electronics inside of the CI-110 that can be damaged from water entering the instrument, so it is not recommended to use the CI-110 during heavy rainfall. Furthermore, it should be noted that the tablet provided with the CI-110 is not waterproof and a waterproof case would need to be purchased for use in wet conditions.
What crops and broader foliage can I use the CI-110 to study?

The CI-110 has been used to effectively measure the leaf area index of forests, pastureland, grasslands, savanna, jungle and virtually any agricultural crop.
What different types of researchers use the CI-110?

Crop, forestry, environmental, plant, climate, hydrology, soil, and weed researchers all benefit enormously from the metrics that the Plant Canopy Imager provide.
Specifications
| | |
| --- | --- |
| Lens | Self-leveling hemispherical lens |
| Image Resolution | 8 megapixels |
| Interface | USB and Wifi |
| Measuring Time | < 1 second |
| Fish-eye Lens Angle | 150° |
| | |
| --- | --- |
| Operating Temperature | 5 to 50° C |
| Camera Sensor | 5 cm x 5 cm |
| Total Length | 84 cm |
| Imaging Probe and Arm Weight | 1.5 kg |
| PAR (Range / Accuracy) | 0-2500 umol m2s / 5 umol m2s |
Theory of Operation
Leaf Area Index (LAI) is defined as one sided leaf area divided by the total ground area. Photosynthetically Active Radiation (PAR) designates the spectral range of solar radiation (400-700 nm). By measuring PAR and LAI simultaneously, one is able to calculate LAI and canopy parameters using a variety of methodologies.
To calculate LAI, the CI-110 captures a 150° fisheye image of the canopy, which is divided into zenith and azimuthal divisions.
Using the software included on the tablet computer, the user can include or exclude any zenith and azimuth division to focus on specific portions of the canopy for study.
The most practical method for non-destructive LAI measurement is the Gap Fraction Method. Gap Fraction indicates how much of the sky is visible from beneath the plant canopy. The greater the area of sky that is visible, the larger the gap fraction.
When using the CI-110, a value between 0 and 1 is assigned to estimate the Gap Fraction in a canopy—0 means that no sky is visible below the plant canopy whereas 1 means that the entire area is sky is visible, or there is no foliage coverage. Any fraction indicates partial foliage cover.
Images taken with the CI-110 are divided into sectors according to the user-selected number of zenith and azimuthal division. The fraction of the sky (solar beam transmission coefficient) that is visible in each sector is automatically analyzed by tallying the sky portion of the image pixels in that sector. Once all sectors are analyzed and the average solar beam transmission coefficients for each zenith division are computed, the hemispherical diffuse radiation transmission coefficient (the sky view factor), mean foliage inclination angles, and plant canopy extinction coefficients are instantaneously computed by CI-110's analysis software.
*Norman J.M. and Campbell, G.S. (1989) Canopy Structure. In: Plant Physiological Ecology, Field methods and instrumentation. (eds. R. W. Pearcy, . Ehleringer, H.A. Moorney and P.W. Rundel), Chapman & Hall, London and New York, pp. 301-325.
Get to know the CI-110 Plant Canopy Imager
Canopy Analysis in Agriculture: Outdoor and Greenhouse Applications
Plant Canopy Imager Live Training | CID Bio-Science
Canopy Imaging & Analysis Webinar: Made in the Shade - How 11 Research Studies Use Canopy Analysis
In-depth canopy analysis any time, anywhere.
The new CI-110 combines hemispherical canopy photography and image analysis with light measurement to non destructively calculate leaf area index (LAI) and other canopy parameters.
Request a quote for a CI-110 Plant Canopy Imager
Pricing and all related materials will be sent directly to your inbox.