Latest news

In the heart of Camas, WA, something special took shape in the halls of CID Bioscience. The scent of success? No, it was the sweet, mouthwatering aroma of freshly made waffles! Not your average corporate celebration, but at CID Bioscience, we believe in doing things a little differently. What's the cause of the celebration? Our… Continue reading…
At CID Bio-Science, we're thrilled to kick off the summer season by adding four extraordinary individuals to our team. Each with their unique talents, experiences, and ambitions, we are happy to have them join our crew for a summer of learning, growth, and meaningful contributions. First, let's welcome Justine, a Computer Science and Electrical Engineering… Continue reading…
The Felix Instruments team is heading to Sival for Sival 2023! The leading fruit industry event, slated for January 17 – 19, is a tremendous opportunity to explore the latest in fruit industry trends, methods, and technology. We look forward to seeing you there and connecting you with the technology that will take your business to the next level!… Continue reading…
Battleground Public Schools' Center for Agriculture, Science, and Environmental Education (CASEE) is a leader in plant science and STEM education in the greater Portland area. The center has integrated several CID measurement tools into their curriculum to give students an in-depth look at the latest in modern plant research. Recently, Application Scientist Galen George visited the 80-acre outdoor learning… Continue reading…
It feels great to get out in the field with a new instrument. Keep an eye out for our upcoming video featuring the brand new CI-710s SpectraVue Leaf Spectrometer! For more information on SpectraVue CLICK HERE.
Suzy Truitt visits CID distributor, Equipements Scientifiques, in Paris. Pictured – Brigitte, Suzy, Daniel (Director of Equipements Scientifiques), Florent and Sandrine.
FOR IMMEDIATE RELEASECAMAS, WAAUGUST 17, 2018 Leading US research tools innovator CID Bio-Science is to strengthen its global reach with the key retention of SpezLabProekt, a major supplier of bio-analytical research instruments to the Russian market – http://spezlab.ru/oborudovanie-dlya-izucheniya-rasteniy-cid-bio-science.html. CID Bio-Science is highly regarded in the academic world as a manufacturer of portable, precise instruments helping… Continue reading…
CID Bio-Science recently welcomed six environmental engineers from the Chinese Research Institute of Highway (RIOH) to receive training on the CI-340 Handheld Photosynthesis System. The RIOH is a national research institute overseeing all aspects of transportation in China, including environmental preservation and impact studies around transport environments. We were honored to spend the day with… Continue reading…
University of Nebraska researchers Chengchou Han and Stephen L. Young have published their article "Root Growth of Two Perennial Grass Types and Musk Thistle (Carduus nutans) in Temperate Grasslands of North America" in the July/August edition mof Invasive Plant and Science Management. The article details their 2 year study using the CI-600 In-Situ Root Imager and… Continue reading…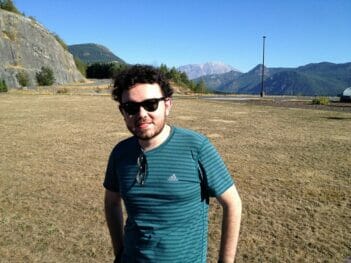 We are pleased to welcome Marco Vargas Torres of CTA Soluciones to the CID Distributor family! Marco will be representing both CID Bio-Science and Felix Instruments in Costa Rica from his offices in San Jose. Marco, who used CID instruments for much of his own doctorate research, foresees demand in both the research and production… Continue reading…
Request a quote for a CID Bio-Science Product
Pricing and all related materials will be sent directly to your inbox.