Theory Of Operation
The CI-202 measures length, width, area, and perimeter, and calculates ratio and shape factor once a measurement is completed.
Each time the control unit detects that the laser scanner has progressed 1 mm, the computer checks to see if the width reading is non-zero. If the width measurement is non-zero, the computer takes the following actions:
The length measurement is increased by 1 mm.
The width measurement is added to the area accumulator.
If the width measurement is greater than the currently stored maximum width, the maximum width is updated.
Aspect ratio is the ratio of the leaf length to its maximum width: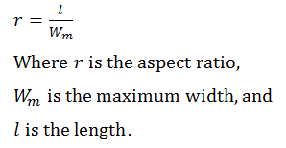 Shape factor is the ratio of the leaf area to the leaf perimeter, corrected so that the shape factor of a circle is equal to 1:
Specifications
Measuring Thickness:
1.5 cm maximum

---

Measuring Width:
15 cm maximum

---

Measuring Length:
36 cm

---

Scanner:
670 nm laser

---

Resolution:
0.01 cm2

---

Accuracy:

±1% for samples >10 cm²

---

Interface:
USB 2.0

---

Memory Size:
8,000 measurements

---

Dimensions:
38.5L x 29W x 12.5H cm

---

Weight:
1,500 g

---

Display:
16 characters x 2 lines LCD

---

Scanning Speed:
200 mm/second

---

Battery:
7.2 volt rechargeable NiMH

---

Battery Capacity:
Over 250 scans per charge

---

Operating Temperature:
0-50 °C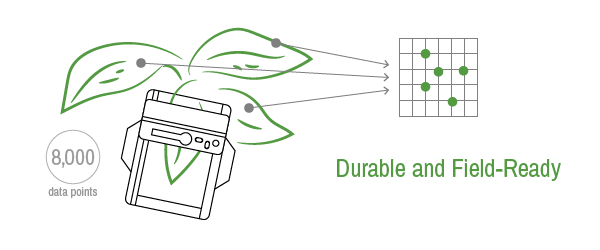 Features
Measures area, length, width, and perimeter and calculates shape factor and aspect ratio
Non-destructive and versatile
Flattens curled leaves to provide precise measurements
Resolution of 0.01 cm2
Simple, straight-forward operation
Stores up to 8,000 single measurements
Lightweight and self-contained instrument with built-in data logger and LCD display
Rechargeable internal battery
USB port transfers data to computer and charges the device
No calibration required
Includes communication software, operational manual, and hard shell carrying case
How to Use it
To measure a leaf, lift the transparent film, place the leaf on the palette, place the transparent film over the leaf, and slide the laser scanner over the board. The CI-202 yields instant results for leaf area, length, width, perimeter, ratio, and shape factor measurements.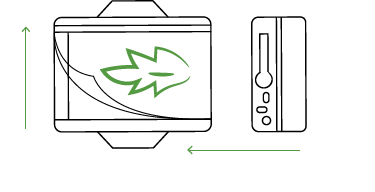 In the Box
The CI-202 Portable Laser Leaf Area Meter includes:
Palette style scan board
Laser scanner with built-in control unit
Battery charger
USB cable for data transfer
Communication software
One additional transparent film
Operating manual
Hard-shell instrument carrying case