Gather data faster in the field or lab
Durable and self-contained, the CI-202 Portable Laser Leaf Area Meter measures virtually any type of leaf, needle, or seed.
Plant physiology
Analyzing precise leaf area measurements to track and relate changes in shape characteristics to physiological function.
Forestry & environmental applications
Taking measurements non-destructively, the CI-202 allows forestry and climate researchers to collect essential data without disturbing the environments they study.
Crop research & agronomy
Agronomists optimize crop production using leaf area measurements to track crop health in response to environmental and nutrition changes.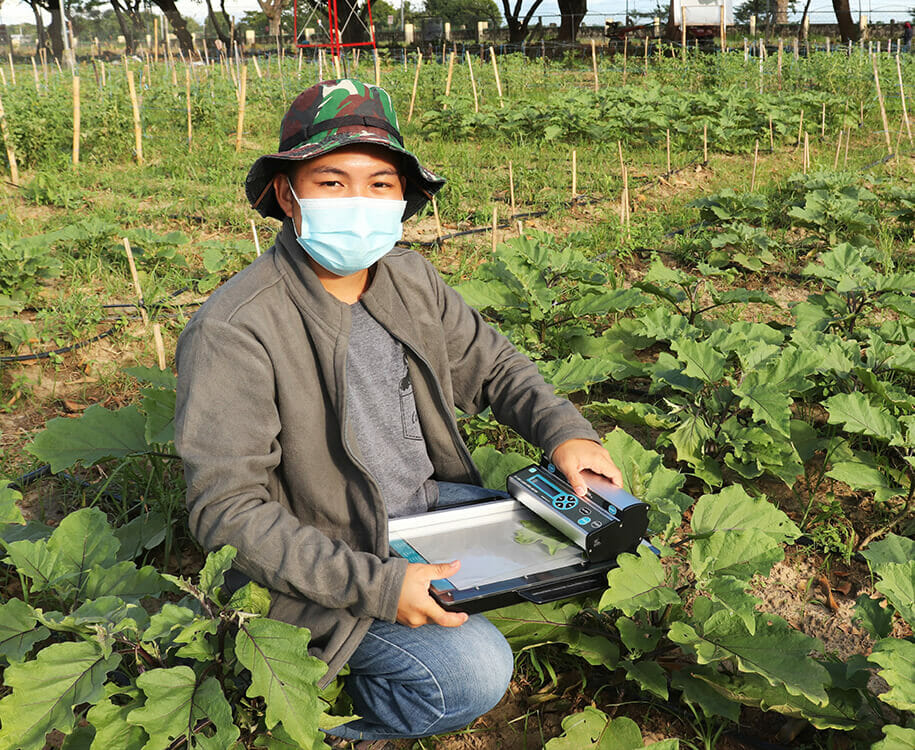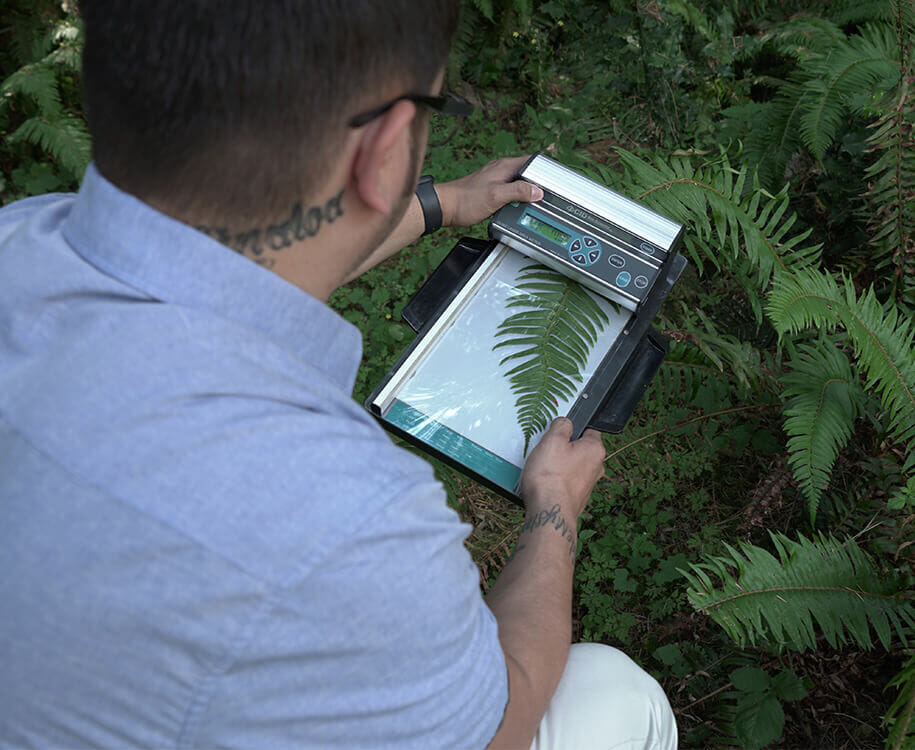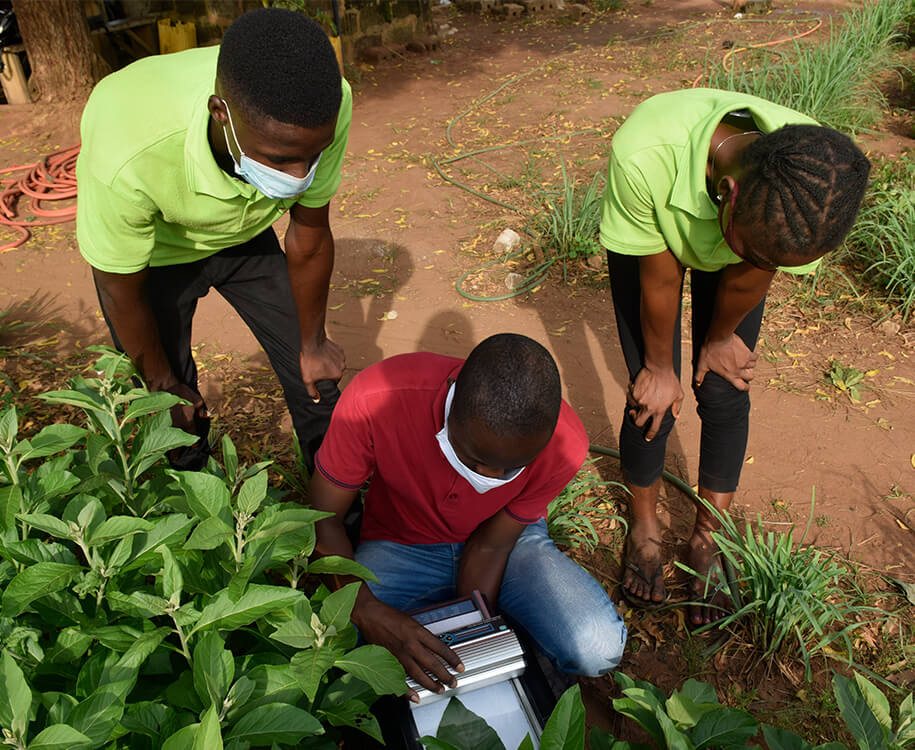 Measure & communicate with ease
Precise laser scanner measurements, on-board data logger, and simple USB transfer make the CI-202 a must-have for researchers who want to work confidently and efficiently.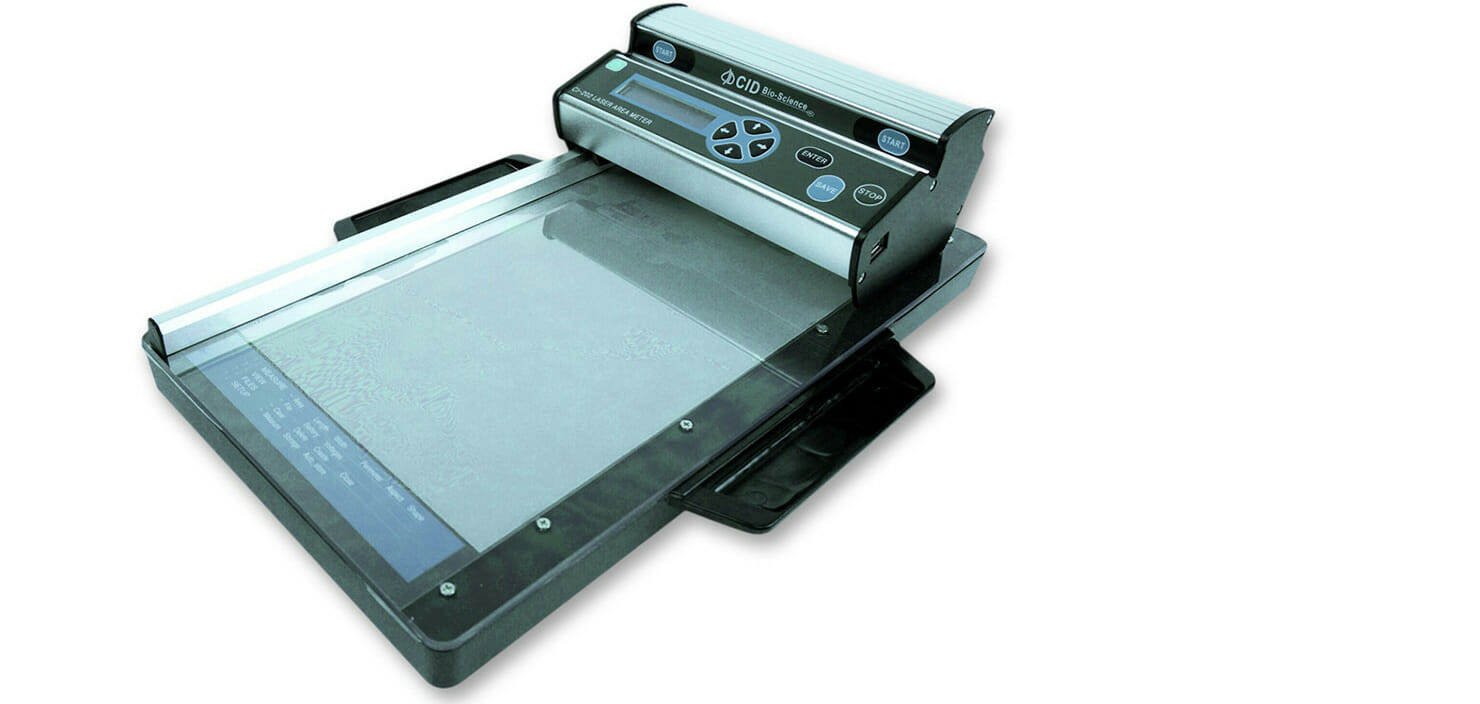 Highly precise laser measurements
The handheld scan head is capable of measuring leaf area with a resolution of 0.01cm2.
Durable and field-ready
Highly durable, but lightweight aluminum alloy construction.
High-capacity measurement storage
Store up to 8000 measurements in-situ with the built-in data logger.
Ready to use
The CI-202 allows you to begin taking measurements right out of the box, no user calibration required.
6 measurements with one scan
Measures area, length, width, and perimeter & calculates shape factor and aspect ratio.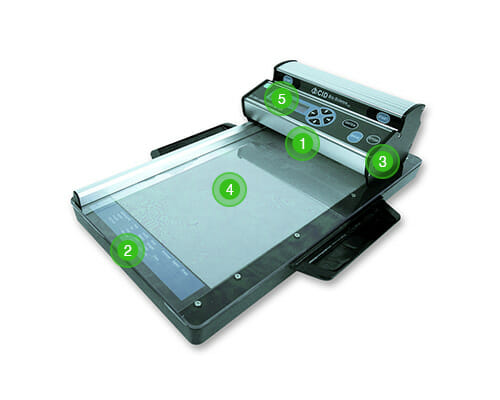 More than 670+ published
research papers
using leaf area measurement
Disruption of lysosomal targeting is associated with insecticidal potency of juvenile hormone esterase
Date: 1997
Publication: Applied Physical Sciences: volume 94, pages 6007-6012
Author(s): Bryony C. Bonning, Vernon K. Ward, Marnix M. M. van MEER, Tim F. Booth, and Bruce D. Hammock
Country:
Relationships between Leaf Area Index and Landsat TM Spectral Vegetation Indices across Three Temperate Zone Sites
Date: 1999
Publication: Remote Sensing of Environment: volume 70, issue 1, pages 52-68
Author(s): David P. Turner, Warren B. Cohen, Robert E. Kennedy, Karin S. Fassnacht, John M. Briggs
Country:
Foliar application of pyraclostrobin fungicide enhances the growth, rhizobial-nodule formation and nitrogenase activity in soybean (var. JS-335)
Date: 2014
Publication: Pesticide Biochemistry and Physiology
Author(s): Joshi, J., Sharma, S., Guruprasad, K.
Country:
High precision leaf area measurement in the field or lab



How does the Portable Laser Leaf Area Meter work?

The CI-202 is a laser scanner. While over the scan area, the laser light is reflected back to a photodiode which measures the light intensity. The light intensity is compared with the threshold voltage to generate a digital output that is ready to be processed by the micro controller unit.
Is the CI-202 waterproof?

The CI-202 is not designed to be waterproof and should not be used underwater. The CI-202 is designed to be water-resistant. Use in light rain is fine, however, there are electronics that can be damaged from water entering the instrument, so it is not recommended to use the CI-202 during heavy rainfall.
Does this product come with a warranty?

All CID instruments come with a 12-month warranty from the point of sale. The warranty covers repairing and replacing defective parts of the instrument that were manufactured directly by CID Bio-Science. The warranty does not cover wear and tear, neglect, misuse, accident, or excessive deterioration. Further, repair and alteration by an unauthorized party voids the warranty. More information can be found in the operation manual of your instrument.
What different types of researchers use the Portable Laser Leaf Area Meter?

Plant physiology, forestry, environmental, and crop researchers all benefit enormously from the metrics that the Portable Laser Leaf Area Meter provides.
What are the acceptable operating temperatures of this product?

The CI-202 can be reliably operated in temperatures from 0 to 50° C. For temperatures outside this range, please consult with our application science team.
Have additional questions?
Click the link below to speak with one of our staff scientists about your specific application.
Specifications
| | | |
| --- | --- | --- |
| Measuring Thickness | | 1.5 cm maximum |
| Measuring Width | | 15 cm maximum |
| Measuring Length | | 36 cm |
| Scanner | | 670 nm laser |
| Resolution | | 0.01 cm2 |
| Accuracy | | ±1% for samples >10 cm² |
| Interface | | USB 2.0 |
| Memory Size | | 8,000 measurements |
| | | |
| --- | --- | --- |
| Dimensions | | 38.5L x 29W x 12.5H cm |
| Weight | | 1,500 g |
| Display | | 16 characters x 2 lines LCD |
| Scanning Speed | | 200 mm/second |
| Battery | | 7.2 volt rechargeable NiMH |
| Battery Capacity | | Over 250 scans per charge |
| Operating Temperature | | 0-50 °C |
Theory of operation
The CI-202 measures length, width, area, and perimeter, and calculates ratio and shape factor once a measurement is completed.
Each time the control unit detects that the laser scanner has progressed 1 mm, the computer checks to see if the width reading is non-zero. If the width measurement is non-zero, the computer takes the following actions:
The length measurement is increased by 1 mm.
The width measurement is added to the area accumulator.
If the width measurement is greater than the currently stored maximum width, the maximum width is updated.
Aspect ratio is the ratio of the leaf length to its maximum width: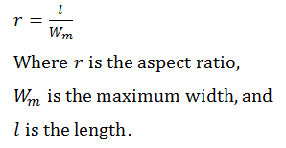 Shape factor is the ratio of the leaf area to the leaf perimeter, corrected so that the shape factor of a circle is equal to 1: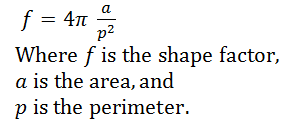 Get to know the CI-202 Portable Laser Leaf Area Meter
Durable and field-ready
Store more than 8000 data points on the device and export for further statistical analysis.
Request a quote for a CI-202 Portable Laser Leaf Area Meter
Pricing and all related materials will be sent directly to your inbox.