Hidden Influence: Root system architecture and crop response to nutrition, irrigation, and climate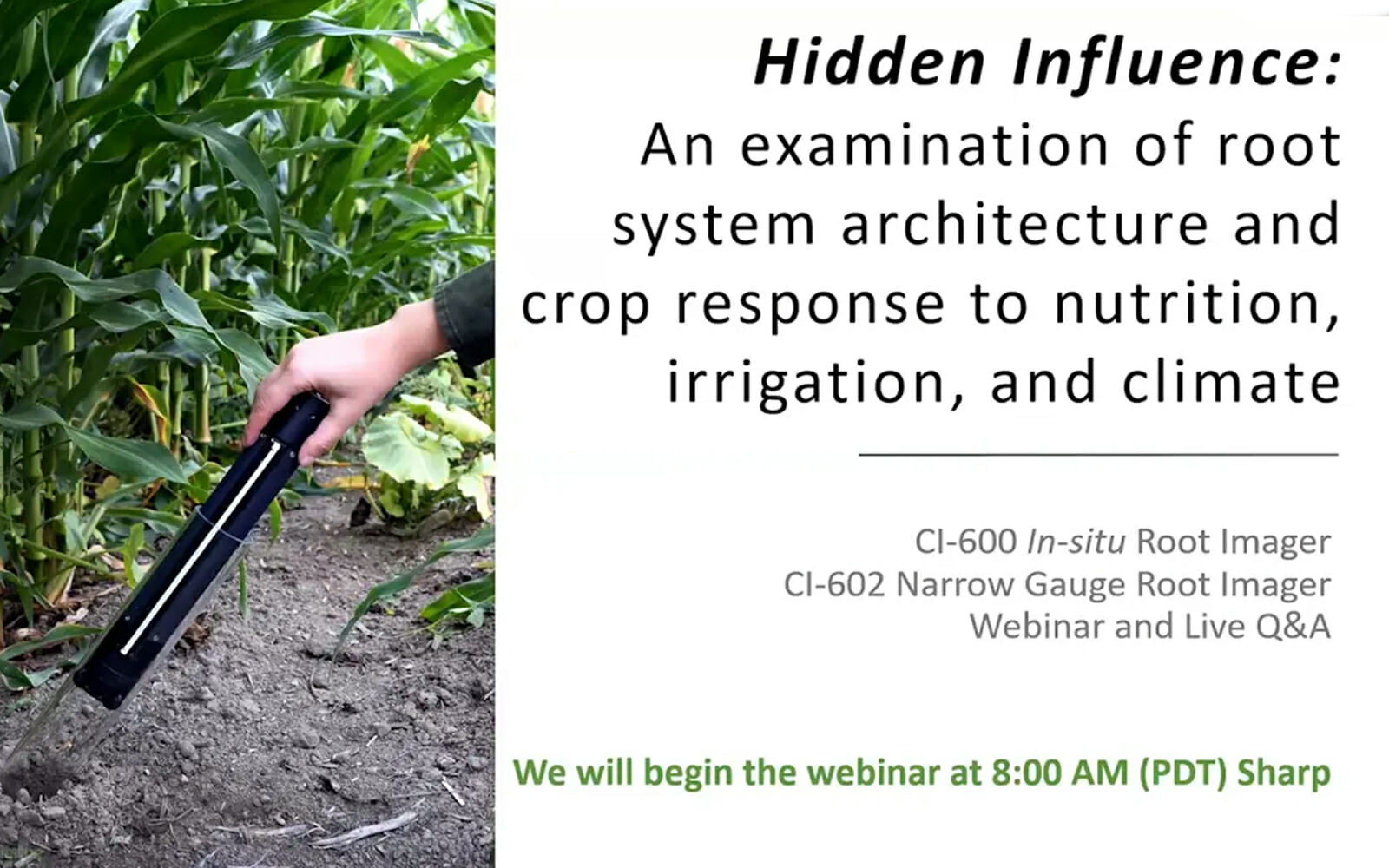 July 13, 2022 at 6:38 pm | Updated April 13, 2023 at 6:38 pm | < 1 min read
Continuous in situ root growth monitoring gives researchers a vital window into the hidden influences on what we see above ground.
Dive into this in-depth discussion with Dr. Shiwangni Rao and Dr. Elmi Lotze, two prominent researchers digging into the complex relationship between crops, their roots, and their environment.
Request a quote for a CID Bio-Science Product
Pricing and all related materials will be sent directly to your inbox.