Win a CI-202 Portable Laser Leaf Area Meter for the Summer!
---
---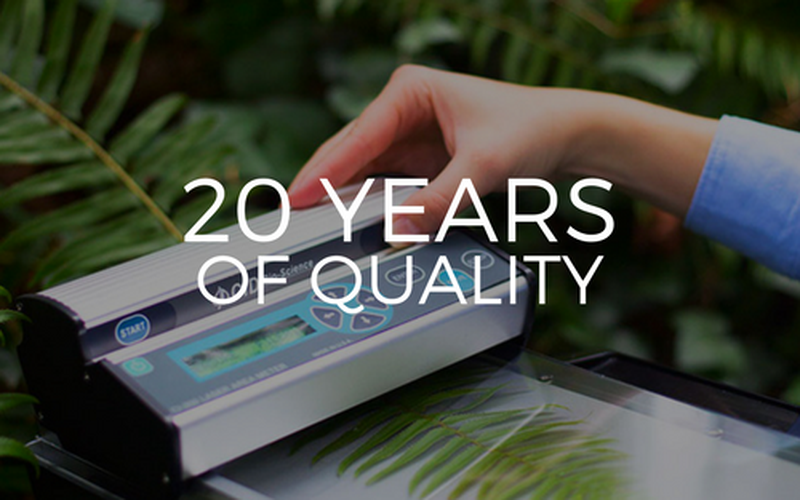 ---
Happy Birthday, CI-202!
It's been 20 YEARS of innovation and inspiration! What would a birthday celebration be without gifts? To celebrate, we'd like to give the gift of a CI-202 Portable Laser Leaf Area Meter to one of you! In addition, if it suits your area of study more, we're also offering our CI-203 Handheld Laser Leaf Area Meter as an option. We are offering a chance to win the use of one of these instruments over the season. From beginning of July to October 15th, the instrument is yours to apply to your research, free of charge!
We've seen some pretty clever and amazing uses of the CI-202 over the years. From countless types of leaves, to an interesting instance where the CI-202 took a foray into Zoology; lore of an application scientist observing a research team utilizing the Portlable Laser Leaf Area Meter to scan and measure the wings of bats!
We can't wait to hear about your applications of these instruments!

To Enter:
Reply to Chelsea Gaya (cgaya@cid-inc.com) with up to 100 words about your area of study, venue of your study, geographic location, and how the CI-202 Portable Laser Leaf Area Meter will help you in your work.
Terms and Conditions:
Open to ALL researchers, foreign and domestic to the United States.
Deadline to enter: 4pm PST June 15th, 2017. Participant will have instrument in-hand by beginning of July. Instrument is to be returned October 15th, 2017.
One entry per person.
One entry per research team.
By entering, you are allowing CID Bio-Science the use of your entry for Social Media and Marketing purposes.
If your entry is selected, the use of your CI-202 Portlable Laser Leaf Area Meter is subject to CID Bio-Science Rental Terms. CID Bio-Science will waive the rental fee and ship the instrument to you, free of charge. Entrant, however, is responsible for arrangement and payments of return shipping.
Entrant is liable for cost of repairs and/or full retail value of instrument if it is damaged, damaged beyond repair, lost, or stolen.

Interested in purchasing a CI-202 Portable Laser Leaf Area Meter? Click here to request a quote!
---
---