January Publication Roundup: See how our tools are being used in research.
---
---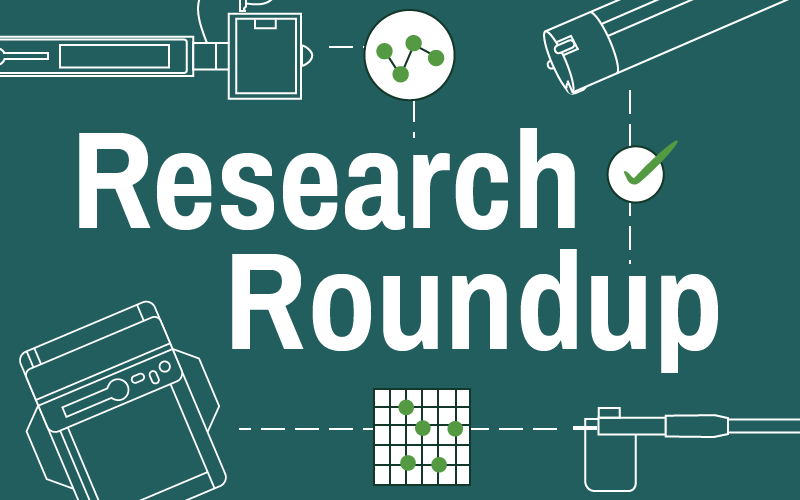 ---
Enjoy our monthly roundup of the latest published research conducted with help from our instruments.
Journal of Agrometeorology
December 2016
Amandeep Singh, R. Sharma, S.K. Chauhan, D. Aurora.
"The impact of trees on associated crops appears to be mainly competition for bio-resources between crops and trees. Selection of suitable tree species with appropriate canopy and crops with partial shade tolerance and better yield potential are important aspects in agroforestry system…" Keep reading.
Biomass and Bioenergy

March 2017
Renée M. Marchin, Anna T. Stout, Aletta A. Davis, John S. King.
http://dx.doi.org/10.1016/j.biombioe.2017.01.013
"Concerns over energy security and environmental sustainability have stimulated interest in development of high-yield, low-lignin trees for bioenergy. Black cottonwood (Populus trichocarpa) has been targeted as a potential bioenergy species due to its high productivity, but it is unclear how transgenically altered lignin biosynthesis will affect plant function..." Keep reading.
Journal of Experimental Botany
January 2017
Silvas J. Prince, Mackensie Murphy, Raymond N. Mutava, Lorellin A. Durnell, Babu Valliyodan, J. Grover Shannon, Henry T. Nguyen
https://doi.org/10.1093/jxb/erw472
"We tested the hypothesis that increasing the number of metaxylem vessels would enhance the efficiency of water uptake in soybean (Glycine max) and decrease the yield gap in water-limited environments..." Keep reading.
Acta Physiologiae Plantarum
January 2017
Rashad Mukhtar Balal, Muhammad Adnan, Shahid, Muhammad Mansoor Javaid, Zafar Iqbal, Guodong David Liu, Lincoln Zotarelli, Naeem Khan
10.1007/s11738-016-2335-z
"The aim of this investigation was to study an association among boron-induced oxidative stress, antioxidant system and polyamine metabolism in cucumber Cucumis sativus (L) plants. Furthermore, it was also investigated whether chitosan would increase the antioxidant activity and polyamine concentration that could induce tolerance to boron-induced oxidative stress." Keep reading.
Ecological Engineering
March 2017
Zongrui Laia, Jiabin Liub, Yuqing Zhanga, Bin Wua, Shugao Qina, Yanfei Suna, Jutao Zhanga, Wei Fenga, Keyu Faa, Yuxuan Baia
http://dx.doi.org/10.1016/j.ecoleng.2017.01.001
"In the semiarid and arid regions of China, the introduction of shrubs into degraded steppe is generally considered a crucial tool to facilitate vegetation restoration and reduce desertification." Keep reading.
Want to see other recent publications? Visit our Applications page!
---
Judith Edwards
Marketing Manager
1-360-833-8835 Ext. 208
---