How to stay balanced as an academic scientist.
---
---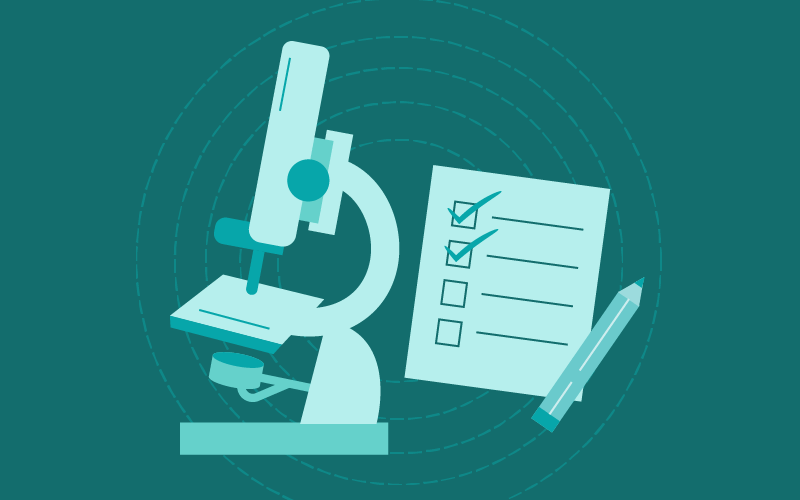 ---
Academic scientists often face a tough work-life balance. Between teaching, conducting research, working in the field, managing graduate students, and securing funding—it can be almost impossible to manage it all.
So how can scientists in academia (or anyone, for that matter, since most of us feel overwhelmed by our to-do lists) stay on top of everything?
Eat the Frog.
There's always something on each of our lists that we'd rather not do. Eating the frog means moving that dreaded task to the top of the list and getting it over with first, instead of putting it off until you've accomplished everything else.
Perhaps it's writing a grant application, grading that stack of tests, or following up with the purchasing department to see if they've submitted the PO for your new field equipment. Whatever it is, accomplishing the tasks that you don't want to do, but actually need to do, clears your mind and allows you to spend more time doing what is fulfilling and important.
Plan for the worst, hope for the best.
It's great to be positive and optimistic, but sometimes the best way to maintain a positive attitude is to anticipate things going wrong. Increasing one's margin for error by having a backup plan is a great first step. For example, if you're planning to do some field-work in the next few months, it might be good time to dust off your instruments and make sure they're still in good working order. If not, you can send them in for maintenance ahead of time.
Ask for help (nicely).
When all else fails and you find yourself in a pinch, just ask for help. At CID, our staff spends a lot of time getting to know scientists, so we totally understand that issues come up. Our goal is to help you navigate the challenges. We work with your budget to get you the instrument you need when your funds are limited, and jump on the phone to provide support when you need a refresher on how to use your instrument. Our ultimate goal is to help you do your important work, because we believe in science, and we believe in you!

Don't forget to take care of yourself.
As Dr. Stephen Covey says in The 7 Habits of Highly Effective People you need to "sharpen the saw." To do our best work, we not only need great tools, but we also need to make sure we're in peak condition ourselves—physically, mentally, spiritually, and emotionally. When our time is stretched, personal wellness is usually the first thing that goes out the window in order to stay on top of our work. But according to the Health Enhancement Research Organization (HERO), employees who eat well and exercise on a regular basis perform their jobs more effectively.

Still overwhelmed? Check out five quick and easy ways to stay in tip top health!
---
Judith Edwards
Marketing Manager
1-360-833-8835 Ext. 208
---