Field Notes: Simone Whitecloud from Dartmouth University
---
---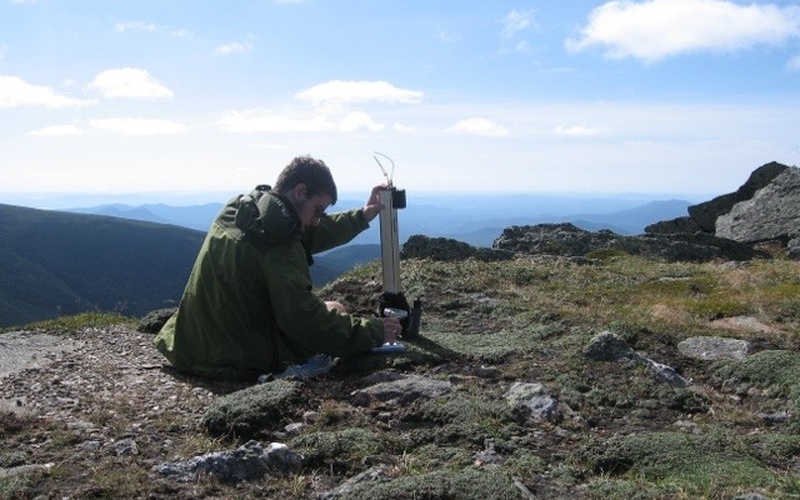 ---
It was a chilly start to the year here in the Pacific Northwest. On the third day of 2016 we woke up to falling snow (a very unusual occurrence for our usually mild weather). By mid-day the snow had turned to freezing rain, which meant that many of our staff found themselves stuck at home on Monday morning. What a way to start the year!
Simone Whitecloud, an Ecology and Evolutionary Biology PhD candidate from Dartmouth College, knows all about how plants respond to cold weather conditions. During her tenure, Whitecloud has conducted research in climates ranging from New England's White Mountains to Greenland's tundra.
Whitecloud's work has focused on how alpine plant species respond to stress. Using the CI-340 Handheld Photosynthesis System, Whitecloud collected gas exchange measurements from Diapensia lapponica, a small cushion-forming evergreen shrub that grows on exposed rocky ridges. She used a custom cuvette designed to enclose the low-lying plants and measured net photosynthesis, stomatal conductance, and transpiration rate under ambient light conditions before covering the cuvette to measure the dark respiration rate of the study plants. Her work revealed that D. lapponica plants growing off of the ridge in sheltered environments are actually more water stressed than plants in more exposed locations.
Most recently, Whitecloud is investigating how climate change influences the way that arctic species interact by studying indigenous populations who subsist on native plants and animals. Whitecloud is interested in taking what she has learned about ecology and connecting it to how humans use plants—how they select them and integrate them into their subsistence practices. In the future, Whitecloud hopes to further investigate plant uses throughout the Arctic and examine how harvesting practices impact plant to plant interactions.
---
Judith Edwards
Marketing Manager
1-360-833-8835 Ext. 208
---