Field Notes: Evaluating Watermelon Roots with the CI-600 In-Situ Root Imager
---
---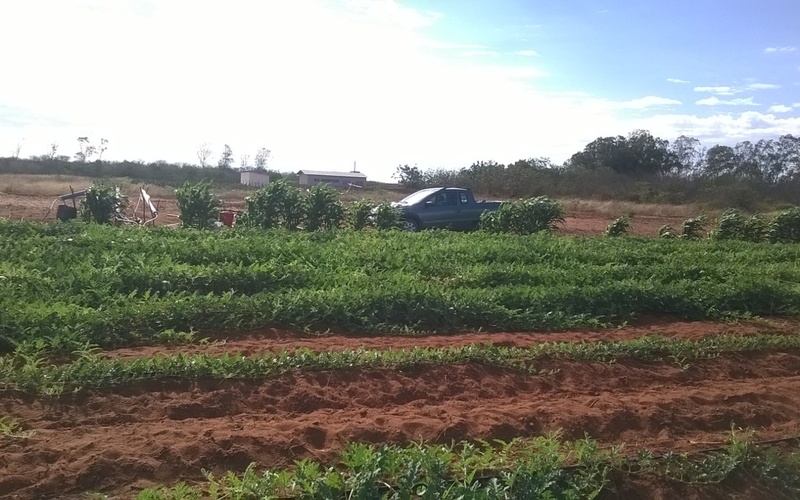 ---
As a member of the Study Group on Sustainable Agriculture (GEAS), Alexandre Caique Costa e Silva has a passion for using science as a way to identify and develop environmental farming practices and technology.
Over the course of his work as an Agronomy graduate student at the Instituto Federal do Ceará in northeastern Brazil, Silva has focused on the physiological responses that crops have to various ecological fertilization methods, such as green manuring. Using instruments like our minirhizotron system, the CI-600 In-Situ Root Imager, and CI-203 Handheld Laser Leaf Area Meter, Silva is observing the impacts these different treatments have on plant growth over time.
In 2014, Silva began working with Professor Natanael Pereira to conduct research on "Magnum" watermelons, which had received a treatment of phosphate fertilizer, by observing root characteristics with a minirhizotron system. For this study, Silva installed ten, 60 centimeter transparent tubes in red clay soil in Brazil. After three to four weeks, ten total treatments were applied to each sample.
Using the CI-600 minirhizotron, Silva and his team took non-destructive images of each crops' roots and observed that the root length density differed depending on the combination of doses and forms of phosphate fertilization that was applied.
You can learn more about this study by reading Silva's 2015 publication, Root Characteristics Evaluation Irrigated watermelon under Fertilization Phosphate by Means of Minirhizotrons.
In 2016 Silva is working with Sustainable Agriculture Professor Cleilson Uchoa, conducting experiments with orange trees and beans which have been flooded with aquaculture waste. Tubes have been installed, and he's ready to transplant seedlings from their protected nursery into the field site.
Stay tuned to our blog for an update on Silva's work later this year!
Visit our products page to learn more about our minirhizotron, the CI-600 In-Situ Root Imager!
---
Judith Edwards
Marketing Manager
1-360-833-8835 Ext. 208
---