CID Bio-Science is Marching for Science
---
---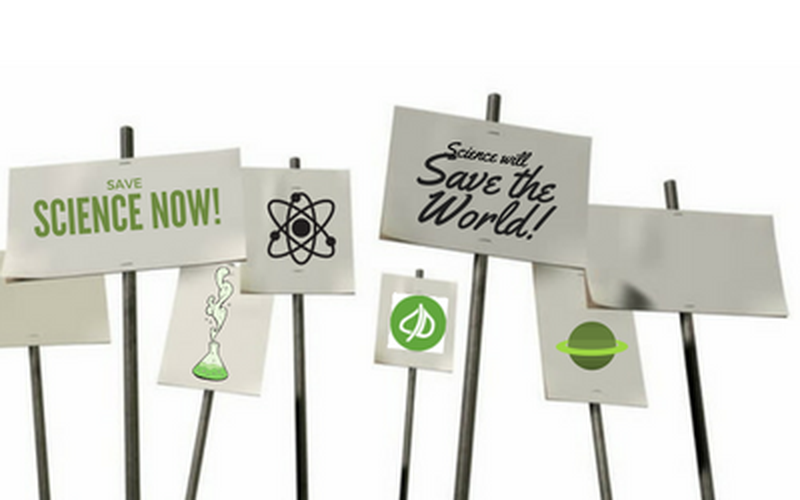 ---
 On Saturday, April 22nd 2017, the scientific community is uniting all over the world to recognize and celebrate the work we do. CID Bio-Science proudly recognizes that we are a part of that global community as both scientists, and servers of the scientific community.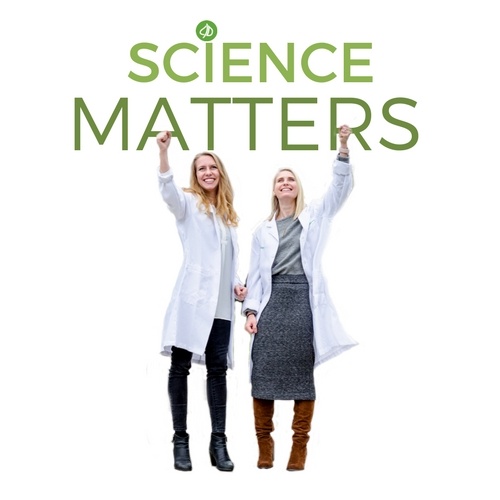 It is important to recognize what we do is important. Our work matters on so many levels.  Without science, we as humans would still be in the Dark Ages, battling invisible and nameless monsters in viruses, believing the world is flat, and sending messages via horseback courier.  We would continue to lack understanding for the world around us, and struggle with things that now seem so very basic and instinctual.
Thanks to science, the stars in the skies are much more than constellations. They are named, we know how far away they are, and where they are in their life cycle. We know what they are made of and how they got there.  We know how they started and how they will end. 
Thanks to science, we have a robust wealth of knowledge that helps us battle against deadly diseases. Thousands dedicate their lives to the science that identifies these illnesses and ways to treat them and prevent them for the welfare of humanity.
Thanks to science, we as a species have taken the dive head-first in to the new digital world. We have created an expansive universe in pixels which fosters communities, messaging, relationships, and development of all kinds, from biological to mechanical to philosophical.
We have so much to thank science for. We have so many accomplishments to celebrate as the scientific community.  There are several ways to do this.  We as a community do this by continuing to ask questions. An unquenched curiosity for 'why' and 'how' is the heartbeat within the Scientific Method, and it is the soul which drives us forward.  However, on Saturday, April 22nd, there is another way to celebrate our accomplishments that deserve respect and recognition.
The International March For Science is an event designed to gather Scientists and the scientific community together in unison.  We will march in the name of our work and so many unanswered questions.   
Recent events have shown the value for science and what the community provides for humanity has plummeted. Devastating proposed budget slashes for national funding and investments in the United States have spurred an outrcy from our community to reconsider. To halt our work and missions is to halt the progress of our species, let alone National development.  Science has no borders. When it comes to Climate Science, these fact and knowledge affect everyone on Earth. There are no countries left behind in Climate Change.  In order to combat this grim reality, we need to step up the support for science and its members, not reduce it. 
Let's be honest; It's rare that a scientist is the face of anything. We tend to remain behind the scenes, in our labs, or in the field. We prefer to be left to our hypothesis, our experiments, our notes. There are the brief times when being social is necessary in a Thesis Defense or presentation for funding.  In general, it is the rare time we end up on television or in the media. We prefer it that way. We're a quiet, curious crowd.   But if there were ever a time you wanted to speak up for your passions, now is the time to step out of the lab. Now is the time to come out of the field and into the streets to stand up for your livelihood. However, if its just not your thing, we understand. CID Bio-Science has you covered here in Portland, Oregon- where we will be marching for all of you and all the amazing work you do.  
If you are marching, CID Bio-Science would like to share your story! Send us your photos and a brief 250 word description of your field of study, where and why you decided to march, and you may win a $25 Amazon Gift Card! By sharing your photo and story, you are giving CID Bio-Science to post in a blog and share on social media. In the spirit of the March for Science, we think this is a pretty good cause. 
 
Please send your entries to CGaya@CID-Inc.com with the subject: "March for Science 2017!"
INSTAGRAM (@CIDBioScience) and TWITTER (@CIDBioScience):  Hashtag us!  
#MarchWithCID2017

From all of us here at CID Bio-Science, thank you.  Thanks to you, we can give thanks to science. 
---
---